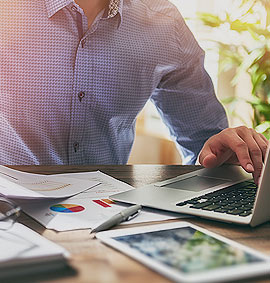 According to the standards of the onshore jurisdictions we represent, at the time of registration of the company, its legal address must be indicated, as well as documents confirming the reality of the specified data.
The legislation obliges the enterprise to confirm and record the data of the legal address in the register at the time of formation, which creates a demand for providing a legal address on a commercial basis.
Our group has successfully developed options for the licensed provision of a legal address on a contractual basis in all jurisdictions we offer.
As part of this service, you get the following options:
Active legal and postal addresses, based on a specialized lease and administrative service agreement;
basic mail service: scanning all letters received by your company and sending them to your e-mail address;
additional verbal/email notifications with a brief description of the content of the correspondence (letters from government agencies, tax authorities, etc.), in English, Hungarian or Russian;
the ability to store your letters until the expiration of the tariff in compliance with the privacy policy.
We offer our services both remotely and we will be glad to see you personally in one of our local offices for a substantive discussion of your questions regarding building a successful business.
With more than 20 years of experience and expertise, our specialists will always be happy to provide you with professional assistance in any matter.